You are cordially invited. . .

A Celebration of Hope for Those Living with Epilepsy
Thank you for supporting us through this event:
Presenting Sponsor:
Leadership Sponsor:
www.deanhouston.com www.greenwichbiosciences.com
Community Sponsors:
Ft. Washington Partners
Lundbeck
UC Health
Window World
Supernus
Eisai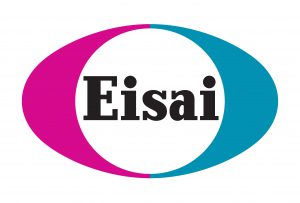 Innovation Sponsor:
Neurotech

Seize Hope Sponsor:
USI
Our 6th annual Seize Hope Fundraiser will take place:
Friday, November 9th, 2018, 7:00 pm – 11:00 pm
Individual Tickets are $85 each; $150 per couple
American Sign Museum

1130 Monmouth St., Cincinnati, OH 45225
Online registration is open!
Register Here: https://15155.thankyou4caring.org/2018-seize-hope-
For more information and Sponsorship Forms download:
Seize Hope Gala Sponsorship Levels
Title Sponsor: $5,000

Logo displayed on event marketing materials (Inclusion of logo on printed materials is time sensitive)

Corporate representative will be invited to give opening remarks at the event

Inclusion in all media mentions

Full-Page advertisement in the event program along with signage at the event

Sponsor logo displayed on event website with a hot link to sponsor's website

Recognition in the EAO's Newsletter (Distributed to 10,000+)

Two event tables with seating for 10 (Premium Seating)

Presenting Sponsor: $3,500

Logo displayed on event marketing materials (Inclusion of logo on printed materials is time sensitive)

Inclusion in select media mentions

Half-Page advertisement in the event program along with signage at the event

Sponsor logo displayed on event website with a hot link to sponsor's website

Recognition in the EAO's Newsletter (Distributed to 10,000+)

One event table with seating for 10 (Premium Seating)

Leadership Sponsor: $2,500

Logo displayed on event marketing materials (Inclusion of logo on printed materials is time sensitive)

Quarter-page advertisement in the event program along with signage at the event

Sponsor logo displayed on event website with a hot link to sponsor's website

Recognition in the EAO's Newsletter (Distributed to 10,000+)

10 tickets for admission to event

Community Sponsor: $1,500

Logo in the event program

Signage at the event

Sponsor logo on event website

Recognition in the EAO's Newsletter (Distributed to 10,000+)

8 tickets for admission to event

Innovation Sponsor: $1,000

Listing in the event program

Signage at the event

6 tickets for admission to event

Seize Hope Sponsor: $500

Signage at the event

2 tickets for admission to event
For additional event or sponsorship information please contact Kathy Schrag at (513) 721-2905, or kschrag@epilepsy-ohio.org
If you are able to donate goods, services or even a monetary gift to the evening's raffles and auction, your gift however big or small will be greatly appreciated! As a recognized 501 (c) 3 organization, you will receive a letter stating that your donation is 100% tax deductible! For raffle and auction donations, please contact Patty Trotta at (513) 721-2905 or ptrotta@epilepsy-ohio.org